Course overview
This course includes underpinning knowledge, practical skills and experience for learners aspiring to secure a Modern Apprenticeship Plumbing and Heating.
The main emphasis of the course is progression to full-time employment in the Plumbing and Heating Sector. Learners will also receive the opportunity to undertake a SNIPEF/BPEC Selection Test during the course to increase employment prospects.
What you will learn
The course comprises of several theoretical units and practical projects that have been associated with what would be included in an apprenticeship programme. This process is to ensure that progression from the course into an apprenticeship programme is simplified.
Learners will gain underpinning knowledge of plumbing fundamentals and associated principles, pipework skills, and will be well prepared for potential work in the Plumbing and Heating Sector.
Entry requirements
It is preferable if you have completed the SNIPEF/BPEC Selection Test and passed successfully, this information would need to be provided for inspection. 
Entry to this programme will be through a successful Aptitude Test result if you have not completed a SNIPEF/BPEC Selection Test previously. The Aptitude Test will take place on college campus. In addition to a successful result, the candidate must display the following through a Reference.
Proof of attendance and timekeeping standards prior to course entry
Demonstrable work ethic, attitude, and application to educational study
Successful or pending grades in National 5 Maths and English
Career Opportunities
Modern Apprenticeship in Plumbing and Heating
Future prospects
Potential Modern Apprenticeship in Plumbing and Heating or BSE trade discipline through successful course completion and Managing Agent selection test protocol.
Full-time further education in NC Building Services Engineering at SCQF Level 6.
Real Industry Connections
SNIPEF – Managing Agent will be informed of progress for potential route to employment
Our Environment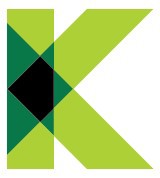 Glasgow Kelvin College Plumbing staff provide an inclusive approach to learning and teaching, utilising modern technologies, and providing learners with the opportunity to attain future skills, such as meta skills development.

`