This is a unique chance to build-in your favourite sport with your studies and proves, once and for all, that there's…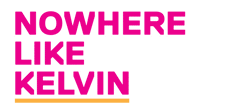 Are you an enrolled Glasgow Kelvin student with a keen interest in basketball?

Would you relish the chance to train under the guidance of the nationally famous team, Caledonia Gladiators?

Then Glasgow Kelvin College – School of Basketball is just the place for you!

With 2-3 evening training sessions per week at the Springburn Campus from early September, you'll be coached by Caledonia Gladiators First Team player and Captain, Jonny Bunyan, to build your fitness and skills on the court – a fabulous opportunity! 
Interested?  Then fill in the form below