Our libraries are here to support you during your course of study at Glasgow Kelvin College. We have a centre at each campus and our services include:
Books, eBooks, ejournals, videos and access to online educational databases
Access to IT facilities and Wi-Fi to work using your own computer
Laptop and Chromebook loans
Study spaces
A wide range of workshops, video tutorials and webinars
Our friendly staff to help you using IT facilities and researching our resources
All students can automatically access our services and information about all our services, is available from the Library Services Dashboard on the MyKelvin App.
Useful Information
Libraries
There are centres at each of the four campuses and opening times and services are continually updated on the Library Home page on MyKelvin.
Online Resources
We subscribe to a wide range of electronic resources including ebooks, reference works, journals, newspapers and videos. These can be accessed from home using your college log on.
If you would like to find out more about services or how to find information and resources, then please check out our Webinars and video tutorials.
Smart Search

This makes it easy to search the college's library collections (databases, ejournals, eBooks, videos, reports, textbooks and open access educational resources) through one powerful interface.
Webinars and online tutorials are available to help staff and students use this service.
Contact information
To contact us email library@glasgowkelvin.ac.ukYou can also contact us through GKC student teams/ Library Support. If you have a specific enquiry, please contact us using teams and we can arrange a time to call.
Useful links
Smart Search Allows you to search a wide collection of resources including print books and e-resources.
Online Resources This includes the College's subscriptions to educational publications and video collections.
Our Environment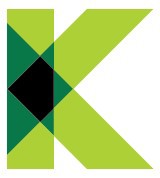 We at Glasgow Kelvin College Library have had an incredible experience working with BetterWorld Books. Their boxes were the perfect solution for a library book donation program.

Our staff and students were able to easily fill the boxes with used and unwanted books . We then send them off to BetterWorld to be reused and recycled. Thanks to BetterWorld Books, our library has been able to make a positive impact on the environment and support literacy programmes.

We highly recommend their services to any library or organization looking to make a difference.

`