Duration
1 Year - 2 Days p/w
Applications open January 2024
Course overview
Please note, Foundation Apprenticeships are only available to school students in either S5 or S6. Do not apply if you do not meet these criteria.
A Foundation Apprenticeship in Creative and Digital Media is an opportunity if you are a senior phase pupil, still attending school, to undertake industry specific qualifications and blend an academic qualification with work-based learning.
By working on real media projects and products, the course will help develop your skills and experience in a range of creative and digital media disciplines, taking into account individual interests. These could include video, audio/ podcast production, social media, digital design, digital journalism.
What you will learn
The course is delivered holistically through a series of practical media production projects across a range of media types and platforms.
The work-based learning component of the course will involve working either on an external work placement or as part of an in-house media production team at Glasgow Kelvin College, creating digital media content for the college and external partners and clients.
The practical projects create assessment evidence for the following units:
National Progression Award in Creative and Digital Media: Technologies, Processes and Practices
Creative Industries: An Introduction
Creative Industries: Understanding a Creative Brief
Media: Understanding the Creative Process
Storytelling for the Creative Industries
Diploma in Creative and Digital Media
Work effectively with others in the Creative Industries
Ensure your own actions reduce risks to Health and Safety
Communicating using digital marketing/ sales channels
Use digital and social media in marketing campaigns
Industry Challenge Project
Entry requirements
This course is for S6 students only
Achieved or working towards Highers (A-C) in relevant subject areas: English, Media Studies, ICT etc. by end of S6
Future prospects
The qualification will help develop skills and make professional contacts that would benefit your career in film & TV production, social media, public relations, marketing, audio/ radio and digital design.
Successful completion of the course may support progression to:
Modern Apprenticeship in Creative and Digital Media
HNC/D in Creative Industries
University degree programme
Real Industry Connections
Whether on an external work placement or as part of an in-house production team, the course will involve working with a range of organisations and employers, creating professional connections that may benefit future careers. Projects and partners change on an annual basis.
Current and recent partners include Glasgow City Council, Glasgow Film Theatre/ Glasgow Youth Film Festival, NHS Greater Glasgow & Clyde and more
Our Environment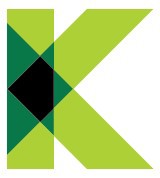 Based at our Easterhouse campus, learners will have access to digital labs with full Adobe Creative Cloud access; our purpose-built sound studios, and professional standard cameras and audio-visual equipment.

`