I Have An Offer
What Does My Offer Mean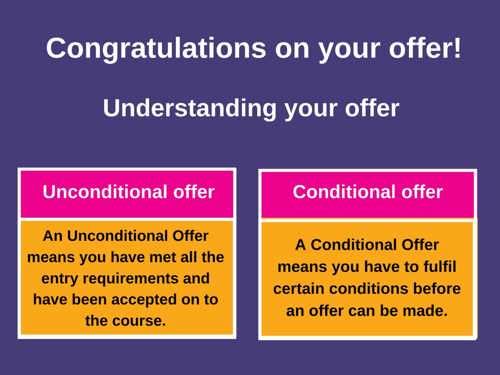 You can provide relevant documentation to the admissions team as soon as you have met your conditions. You can email them on admissions@glasgowkelvin.ac.uk
How Do I Accept
Accept/decline your offer of a place by logging on to your on-line account to update your status.
This should be done within 2 weeks of the offer being made. Your place is not secured until you accept the offer.
No Offer What To Do Next
Don't worry if you don't get an offer from your preferred course.  Guidance staff will help you to look at your options and think what you would like to do next.
You can contact them on guidance@glasgowkelvin.ac.uk