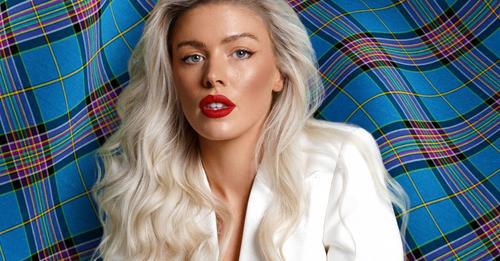 Hugely gifted former student of Glasgow Kelvin College, Siobhan Mackenzie, has recently gained more awards for her outstanding Fashion collections, exhibiting the talents and skills she honed during her time with our excellent Fashion Collective team.
The 16th International Design Awards saw her scoop medals in three categories, including gold in two categories.  Read all about it here:
Scots designer behind country's 2022 ­Commonwealth Games ­outfits scoops fashion gongs - Daily Record
Siobhan, who designed the Team Scotland kit for the 2022 Commonwealth Games in Birmingham, continues to hit the headlines with her sustainable and hugely successful line of eco-conscious designs.  She has gained international recognition for her innovative and distinctly Scottish creations.
The College is rightly proud to have been an important part of her amazing journey and looks forward to hearing of her going from strength to strength in the future.  Our students' successes are a reflection of the care and skills of our own amazing staff and Siobhan is no exception. 
Well done to Siobhan and everyone involved in her story!